---
* * INVITATION TO A SPECIAL RECITAL * *
Sunday, May 13th at 7pm Mayman Hall at the Colburn School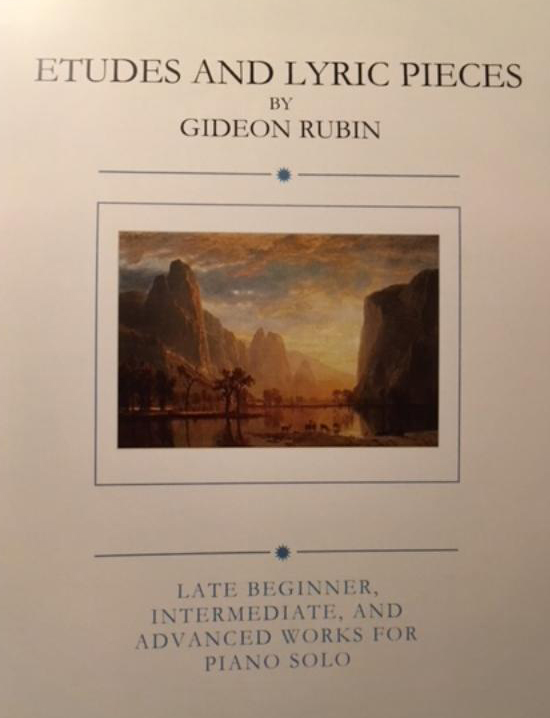 MESSAGE FROM GIDEON RUBIN:
I would like to invite you to a special recital featuring exclusively my own compositions for solo piano performed by students from the Colburn School on Sunday, May 13th at 7pm in Mayman Hall at the Colburn School. In addition to the performances, I will be speaking a little about the pieces and working with the performers on some details. I know it's Mother's Day - but it could be a lovely event to attend after a nice early Mother's Day dinner! I hope to see many of you at the concert.
---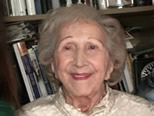 One of our esteemed members, Erika Zador, passed away at the age of 95. Erika was the niece of composer and conductor, Eugene Zador. She was featured in the Shoah Project as a holocaust survivor, having narrowly escaped the Nazi invasion of Hungary during WWII. She immigrated to this country, studied piano performance at USC with John Crown, and taught and performed in the Los Angeles area ever since. She was a wonderful loving person who retained a fabulous sense of humor, featuring a sharp biting wit that was apparent until the very end. She died peacefully in her sleep, and will be missed very much by family and friends. Any donations in her name might be made to the USC Shoah Foundation.
USC Shoah Foundation
The Institute for Visual History and Education
650 West 35th Street, Suite 114
Los Angeles, CA 90089-2571
---
Results of the February 18th Concerto Competion
Chair: Gillian Smith
Assitant: Dilara Khalilova



---
Calendar of Events 2017/2018
 Meetings
September 10, 2017 (Sunday) 1st Branch Meetings for the Fall
Location: Piano Play Music Systems
Times: Certificate of Merit- 3-3:45pm Host- Sharon Shaheed
Branch- 4-5pm Host- Nicole Nale



April 10, 2018 (Tuesday)
Location: Keyboard Concepts in Sheran Oaks
Time: 10am-12pm
Event Dates
November 5, 2017 General- "Pops and Beginners" Recital 1:30pm - Los Angeles Valley College
Registration Deadline: October 23
Chair: Michael Paul
Assistant: Teachers of performing students may be asked to assist on the day of the recital
January 7, 2018 Contemporary Festival 1:00pm - Los Angeles Valley College
Registration Deadline: December 18
Chair: Gillain Smith

February 11, 2018 Classical / Romantic Festival (Time TBA)- Los Angeles Valley College
Registration Deadline: January 22
Chair: Kim O'Reilly
Assistant: Meg Falk
2018 Benefit Concert ~ DATE TBA
February 18, 2018 Concerto Competition Auditions -
Registration Deadline: January 29
Winner's Performance with the La Mirada Symphony: May 20
View Event Flyer
Chair: Gillian Smith
Assistant: Dilara Khalilova

March 4, 2018 Certificate of Merit – Winds Instruments - Glendale Adventist Academy (700 Kimlin Drive)
Registration Deadline: Febuary 12
Chair: Denia Bradshaw
Assistant: Francine Ross-Pancost

March 11 & 18, 2018 Certificate of Merit - Piano 7am- 6pm - Piano Play Music Systems
Registration Deadline: February 19
Chair: Sharon Shaheed
Assistant: Pamela Prasarttongosoth
March 25, 2018 Certificate of Merit – String Instruments - Piano Play Music Systems
Registration Deadline: March 5
Chair: Hillary Smith
Assistant: Christopher Ahn
March 25, 2018 Branch Bach Festival 3pm - 6pm - Hollywood Pianos in Burbank
Registration Deadline: March 5
Chair: Kathleen Rabun
Assistant: Gillain Smith
April 8, 2018 Mark Richman Masterclass 12pm - 2pm - Steinway Gallery Pasadena
  * Admission is free for all auditors

April 15, 2018 CM Honors Festival - 12-7:30pm - Los Angeles Valley College
1st Registration Deadline: *
2nd Registration Deadline: *
Chair: Roger Eshleman

April 22, 2018 Scholarship Competition - 11:30am - 5pm - Steinway Gallery Beverly Hills
Registration Deadline: April 2
Chair: Mark Richman
Assistant: Tamara Gyulnazarova
May 13, 2018 Regional Bach Festival 9am - 6pm - Hollywood Pianos in Burbank
Registration Deadline: *
Chair: Kathleen Rabun
Assistant: Gillain Smith

May 20, 2018 Concerto Competion Winners Perfromance with the La Miranda Symphony -
View Event Flyer
Chair: Gillian Smith
Assistant: Dilara Khalilova


May 27, 2018 Spring Festival - General Recital/Scholarship Winners Concert - Los Angeles Valley College
Registration: *
Chair: Dilara Khaliova


June 29 - July 3, 2018 MTAC Convention - Hyatt Regency Orange County