MTAC SFEV BRANCH NEWSLETTERS
November 2015

Mark Richman Master Class - Novala - harp needed - Li Ming Qiang



Gillian Smith November 5 10:18 AM

Dear MTAC SFEV Colleagues:

Mark Richman's Master Class was superb. Quite a few teachers from our branch were there. Thank you, teachers, for your support of the event. I know that all of us attending were inspired by the talented students who performed, the wonderful compositions they selected, their preparation from excellent teaching, and all that Mark had to say to help them achieve even greater understanding of and ability to project masterful performances of those pieces.

Aziza has upcoming gigs with her 10-piece band, Novala. Having attended one of these recently, I recommend Aziza's group highly!! See flyer below.

Nicole Nale has a friend who desperately needs a harp on which to audition, today, I believe. If any of you know a harpist who could help his person out, please contact Nicole Nale ASAP. Thank you!

Li Ming Qiang Master Class, November 15, 2PM in Pasadena. Please contact me if you wish to attend. gilliansmith2@netscape.net

Thank you,

Gillian

<![if !vml]>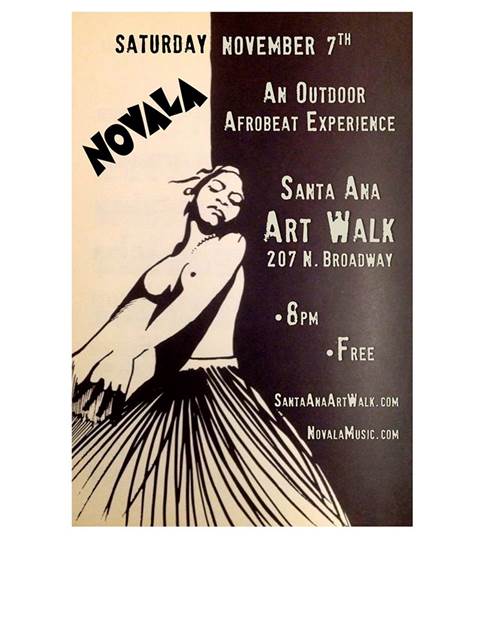 <![endif]>

HI,

Novala has two gigs this upcoming Saturday. Both will occur at outside venues and all ages are welcome. The first one occurs at 2:00 pm at Muse School Lavender Faire in Calabasas. You can find them at this link. http://www.museschool.org/page. The event starts at 10:00 am and ends at 4:00 p.m., but we are performing at 2:00 p.m. for one hour.

The second gig is located in Santa Ana and will occur at 9 pm as the flyer above indicates. We will be performing for an hour here as well.

I don't often get a chance to invite my younger students to my gigs, but both of these are kid-friendly and free.

I would love to see you there.

XO Aziza

December 1 Holiday Brunch - Community Action
Dear MTAC SFEV Colleagues,

We have a brunch scheduled for December 1st. Is there anyone among you who would like to host this festive, happy event? I think it is nice to get to know different members' homes by rotating a bit, and my location is in Hollywood which means a longer drive for most of you, but if no one else volunteers, I will host it. I'll let you know in a week or so.

I thought some of you might be interested in getting involved in our community in a couple of ways: arts advocacy (see petition below) and volunteering for School on Wheels. School on Wheels is a wonderful organization supplying tutors for homeless children all over Southern California. All of us are definitely used to teaching, so it is not a big step to teach math, english, history, etc. to kids who really need extra help, and there are many more homeless children following the economic downturn of 2008. It's invigorating to teach something other than music for an hour a week!! Let me know if you would like to find out more about this program or look up their website on your own, if you like.

All the best to all of you!!

Gillian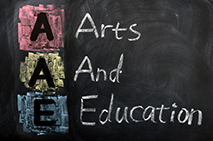 Thank you for adding your name to our
national petition
, voicing your support for retaining arts-friendly provisions within the K-12 federal education law under consideration in Congress. This legislative work is currently moving closer to a final bill.
We are excited and grateful that
over 17,000 individuals have joined you in signing
. We are hoping for even more as Congress heads into the final stretch.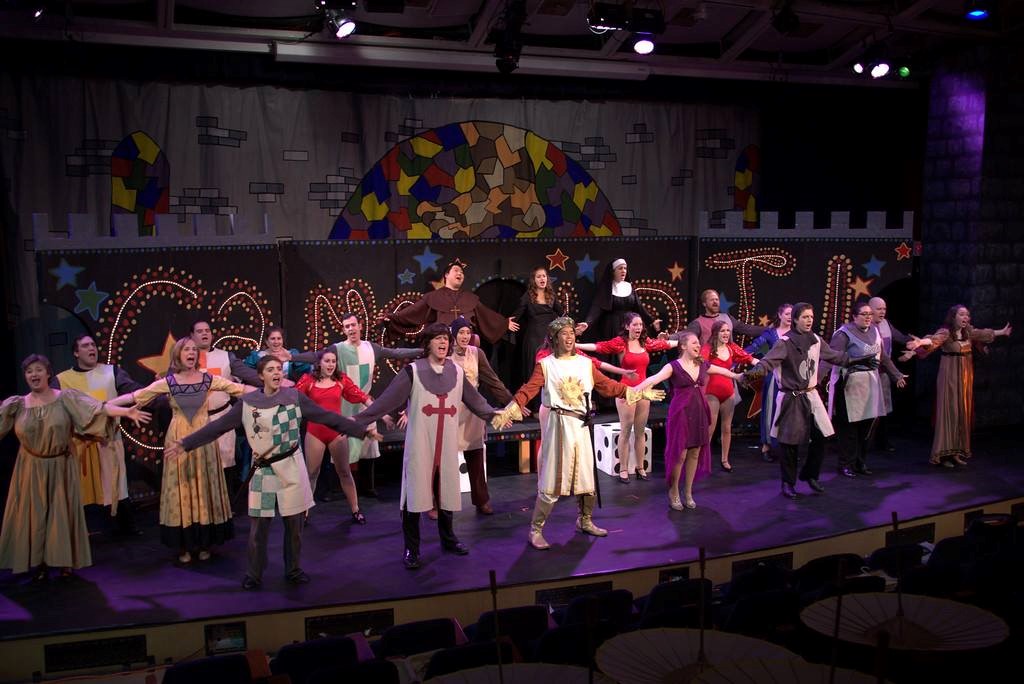 This week, we are putting out a
last call
. It is looking that a final vote may likely occur prior to year-end. We need your help in this last call to encourage your friends and colleagues to add their voice and
sign the petition
if they haven't already, and help
ensure that all students have access to a well-rounded education that includes the arts.
The petition will be delivered to the members o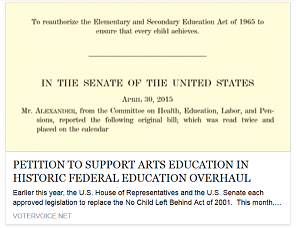 f Congress serving on the conference committee to voice support for retaining
arts-friendly provisions
within the education reform bill. For more information on the reauthorization process, check out our blog post
here
.
Thank you for your support of the arts and encouraging your friends, family, and colleagues to show their support for arts education.
---

1000 Vermont Avenue NW
6th Floor
Washington DC . 20005
T 202.371.2830
F 202.371.0424

One East 53rd Street . 2nd Floor
New York NY . 10022
T 212.223.2787
F 212.980.4857

<![if !vml]>

<![endif]><![if !vml]>

<![endif]>

Holiday Brunch



Gillian Smith

11/19/15 at 1:01 PM

Dear MTAC SFEV Members!!

It's hard to believe we are approaching Thanksgiving Week already, and that December is almost here! Our brunch/meeting is scheduled for December 1st 10AM, and I will be happy to host it at my house.

1550 N. Fairfax Avenue
Los Angeles 90046
(323) 512-2306

Please let me know that you plan to come so that I can order enough parking permits. Also please let me know what dish you would like to bring to share, so that I can coordinate that somewhat.

We always have fun at this event each year. There is very little emphasis on the meeting aspect, so it is really just a fun get together. More details to come later, but for now, mark the date on your calendars and plan to be there!!

Gillian

<![if !vml]>

<![endif]>

Holiday Brunch - Contemporary Festival - Benefit Concert



Gillian Smith

11/23/15 at 8:36 PM

Dear MTAC SFEV Members,

Below, please find a few important reminders and bits of information.

Holiday Brunch will be Tuesday, December 1st, 10:30AM (*please notice new start time) at my house. Thank you to those of you who have already responded. If you have not yet decided, please try to let me know by tomorrow night if you definitely plan to come and what you are thinking of bringing for the pot-luck food affair. I want to be able to coordinate parking permits and food arrangements before Wednesday when I will be busy with family from out of town. Thank you very much for making decisions about this sooner than you might be inclined to!! I appreciate it!

Contemporary Festival registration deadline is December 21st. Please check the website for rules and guidelines, and send paper application forms and one check made out to MTAC SFEV to Nobuyo Nishizaka. Please also send email copies of performer's names and repertoire so that confusion over handwriting and spelling will be avoided, and so that Nobuyo can simply copy and paste names into the program without having to re-type all. Thank you! If you are relatively new to the branch or have not entered students before, please consider entering some or at least attending. Each year, judges from all over LA comment on the high level of playing and the adventurous choice of repertoire performed by students from our branch at this festival. It is usually quite astonishing and inspiring!

Benefit Concert Performers - Paul Pitman has been patiently working on securing the venue for this affair and, although it is not yet etched in stone, it seems that the date of this event will most likely be January 31st. We will let you know as soon as the time and place are 100% sure for this event, meanwhile please let Dilara know (dilarapiano@yahoo.com) if you would like to perform, what you would like to perform for this event and the length in minutes. She will be out of the country until December 15th, so may not respond to you before that, but she would like you to be planning and preparing before that so that the quality of performance will be high as it has been in past years. Please send Dilara notice of your interest in performing and the repertoire you are considering soon, so that when she returns, she will be able to sift through it all and figure out the best possible program. She recommends that pieces be on the shorter side - preferably 7 minutes or less (exceptions may be allowed). 80 minutes total will be accepted.

Wishing you all a lovely Thanksgiving!!!

Gillian

<![if !vml]>

<![endif]>

Fwd: MTAC-WLA Concerto Competition Info-Open to all MTAC Branches

Gillian Smith 11/27/15 at 8:37 AM

MTAC-West Los Angeles would like to invite members from all MTAC branches to participate in the 2016 MTAC-West Los Angeles Concerto Competition. This competition is open to all MTAC branches.


The competition will be held on April 3, 2016. The first place winners will perform with the Culver City Chamber Orchestra in a Young Artists concert on May 1, 2016. The competition is open to flute, violin, violoncello and piano. Students must be 18 years old and under.

For repertoire and rules & regulations please go to www.mtacwla.org and click on the MTAC-WLA Concerto Competition tab.

Looking forward to your participation!

Thank you and have a wonderful day!

Sharon Collins
Co-Chair, MTAC-West Los Angeles Concerto Competition
shrcllns@aolcom

<![if !vml]>

<![endif]>

Gillian Smith

11/28/15 at 8:37 AM

Dear MTAC SFEV Colleagues,

Our Holiday Brunch will begin at 10:30 AM on Tuesday, December 1st, at my house, 1550 N. Fairfax Avenue, LA 90046 (just north of Sunset Blvd. on the east side of the street.) Some of our fellow members have already let me know that they are coming and what food they will bring for our pot-luck affair. Please feel free to add your name to the list, but let me know as soon as possible, so that I can coordinate the food list!


Concert Announcement - Laura Halladay

Hi Everyone! I'm performing with the Guitarists of Valley College - a very lively bunch, I must say.
Great music, Holiday Spirit at a great price of $10. Come and Enjoy! Warm wishes from Laura Halladay (flyer attached)

Pedagogy Lecture

Meg Falk and I have been organizing a lecture event. We invited Dr. Jeanine Jacobson, a well-respected lecturer on pedagogical topics and former teacher at CSUN, to present a lecture to all interested teachers, February 22, 10AM, at Keyboard Concepts. Please add this to your calendars. We hope many of you can make it. Lecture topics are below, and more details will be forthcoming.

Effective and Efficient Practice. Helping teachers learn how to prepare students for practice that assures the most learning in the least amount of time.

Twenty Principles of Piano Technique. A discussion of the often overlooked and/or misunderstood principles of piano technique that make for effortless playing.


I hope you are all enjoying the Thanksgiving Weekend,

Gillian

<![if !vml]>

<![endif]>