Welcome to MTACSFEV.org
Promoting excellence in music education and
celebrating the joy of music for students and teachers

UPCOMING EVENT INFORMATION

Contemporary Festival
January 24, 2021 from 1-4pm - $15 fee
(possible time extension dependent upon entries)
- Chairs- Nicole Nale & Lacey Bowen
Contemporary Festival Application Form

Class/Rom Festival
February 21, 2021 - $15 fee
-Chairs- Nobuyo Nishizaka & TBD
Class/Rom Festival Application Form
Certificate of Merit Evaluations – March 2021
-Video submission date (All instruments)-  March 7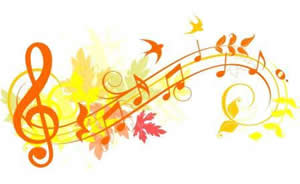 Perseverance through a Pandemic
A Letter of Gratitude

To all of the students, parents and teachers during these unprecedented times, I thank you. Your commitment to pushing onward and adapting to new education formats is beyond praiseworthy. I am truly impressed with how each individual has stepped up on their end. You have managed to maintain some form of normalcy in the most abnormal of circumstances.
On behalf of the branch, we thank the parents. You have all worked tirelessly to uphold your households against every adversity thrown your way.
Lastly, we endlessly thank the students. We hope you recognize how strong, determined and versatile you are. The world has been uncertain and has left us with unfair choices to make, yet you have taken all of it in stride. There is nothing that can stop you, so keep working and keep moving forward. You inspire all of us with your character and from where I'm standing the future looks very bright with all of you in the lead.

Gratefully,

Nicole Nale
MTAC SFEV Branch President

State announced earlier this year, that the CM Evaluations will be held virtually for all students through the MTAC Online System. Students should be prepare to take all four areas of the test: technique, performance, written and sight reading.
Teachers are required to do their CM application through their Teacher Portal through October 31, 2020.
Starting in the Spring of 2021, your students will be able to upload their performance evaluations and take their theory tests directly on their CM applications.
CM Teacher's Training Video
CM Teacher Training video will be open from
September 15 - October 20.
In order to register your students, CM Teachers are required to do their CM Teacher training online!
Teachers must pass their Virtual Teacher Training to enroll their student for the 2021 CM Evaluations.
Virtual CM Teacher Training Opens - September 15

CM Application Period Opens - October 1

CM Application Period Closes - October 31

CM Application Fee Deadline - November 5

Last Day to Add repertoire - January 15

Student Evaluations Begin - February 13

Student Evaluations End - March 28

What to Expect from the CM Chairs for 2020-2021
Before the new Certificate of Merit season starts, the CM Council and State Office sent this out to all of the branch chairs.
My role as the CM chair will be limited this year due to the online testing. Here is what was sent to me earlier in September.
CM Branch Chairs can only help answer questions by directing teachers to the CM Policies and Procedures.
Branch Chairs will only be in charge of distributing certificates at the end of the year. Any questions or concerns about student's certificates will be handle through state.
This year, we will not receive any Branch fees. All fees will be redirected to state to help build the new CM testing platform on the Online System. Your parent fees will be adjusted in the system by the MTAC State Office. Not receiving any funds from our student's registration will effect our how we handle our Branch Honor's Recitals and any other CM obligations. I will reach out to our board to talk over possible solutions.
The CM Branch Yearly Meeting will be an in-person CM training meeting, the CM Council has created. This online training video and quiz that will be open starting September 15.
If you as a CM teachers have any questions about your students' CM applications, you will be able to contact the MTAC State Office for technical assistance.
As a reminder, your student's certificates are available to be picked up at my house.
Please email me before coming at
As always, I send you my best and wish everyone you and yours a healthy, safe and great year!
-Sharon Shaheed
MORE INFORMATION ON MEETINGS AND EVENT DATES
WILL BE ANNOUNCED SOON